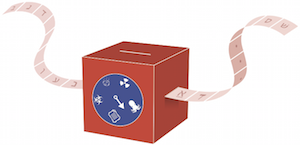 Qualifier Problems
Each qualifier problem is downloadable from this page as a .json file, containing a single JSON object having the format described in the problem specification. The difficulty level of the problems varies widely, and (most of) their numbers have been assigned in no particular order.
This is the current list of problems.
The following problem was revealed after the lightning round. See the announcement for more details.
Additional qualifier problems may still be posted during the contest. Existing problems will not be renumbered, so any additional qualifier problems will have higher numbers than those listed here. Any posting of additional qualifier problems will be announced on Twitter and on the contest front page.